To celebrate Father's Day 2021, we have interviewed some of the dads who work at Fingo, to gain their perspective on modern fatherhood, parenting during the pandemic and all things dad-related.
Meet Dave, our Operations Director.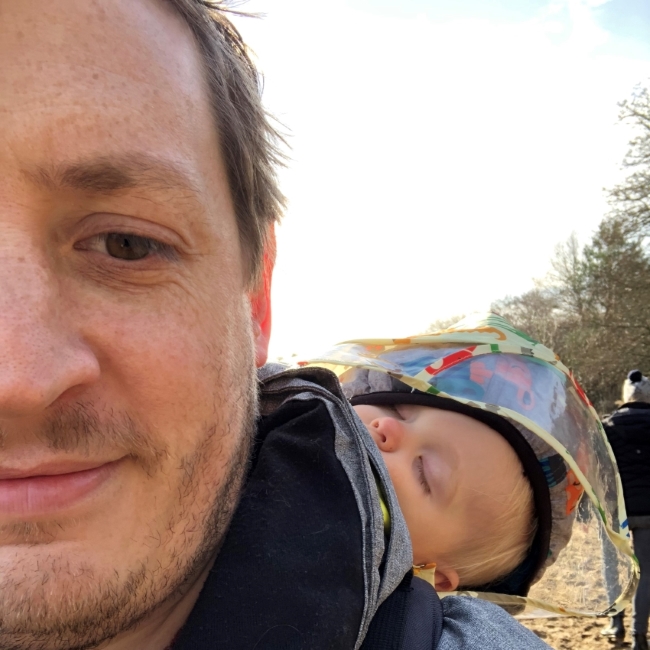 What do you do at Fingo?
I manage and oversee the efficiency of all our delivery teams at Fingo including Biddable and SEO teams.
Tell us a bit about your children.
I have one child, a son called Milo who has just turned two.
Wow, so I guess that kind of makes you a Covid dad?
Yes actually, when Covid hit Milo was ten months old, so more of his life has been in Covid than not. Luckily we just made the NCT groups and baby groups, forming those very important connections. I could go as far to say it was almost perfect timing for us because Hannah's maternity leave came to an end just as Covid hit, so she inadvertently got an extended maternity leave.
What does fatherhood mean to you?
[Dave ponders] It's hard to describe it. It's doing everything you need to do for the little guy, and doing all that first - before you do things for yourself.
Tell me about fatherhood in Lockdown.
There were definitely two phases to it. The original lockdown, Milo was like my little sidekick. Nurseries were shut and I worked from home. Milo was at age where it didn't matter, he played on his mat and appeared in every single work call or meeting.
But phase two saw him grow up! It became tough because he wanted more from me and was very mobile. Initially we chose not to put him into the nursery due to infection risk.
Luckily between Milo being 9 months to now, I've been lucky to see so much of his development I'd have otherwise missed. It's been so hard but so fulfilling - watching him stand up, to walking, to the words coming through. Covid has given me access to him I otherwise wouldn't have had.
Do you think the role of fatherhood has modernised in recent generations?
I work exclusively from home, whereas my wife goes out to work 3 days per week as a teacher - which is already a bit of an update to the traditional roles. I'm around Milo a lot more than my dad was with me, my dad worked very hard 6 days per week so was only home in the evenings Monday to Saturday.
What's your favourite activity with your son?
It's funny but I've always enjoyed taking him into nursery - that journey when we walk together it's our 'thing'. Because it's the same routine it's easy to track his development as he gets older.
He's gone from the unbridled excitement of running to nursery to nowadays feeling anxious because he understands I'm leaving for a few hours - which makes me feel needed. It's also nice to get the rest of the day free.
Do you have a favourite dad joke?
What does a grape say when he gets stepped on? Nothing, he just lets out a little wine!