To celebrate Father's Day 2021, we have interviewed some of the dads who work at Fingo to gain their perspective on modern fatherhood, parenting during the pandemic and all things dad-related.
Meet Pete, our Managing Director.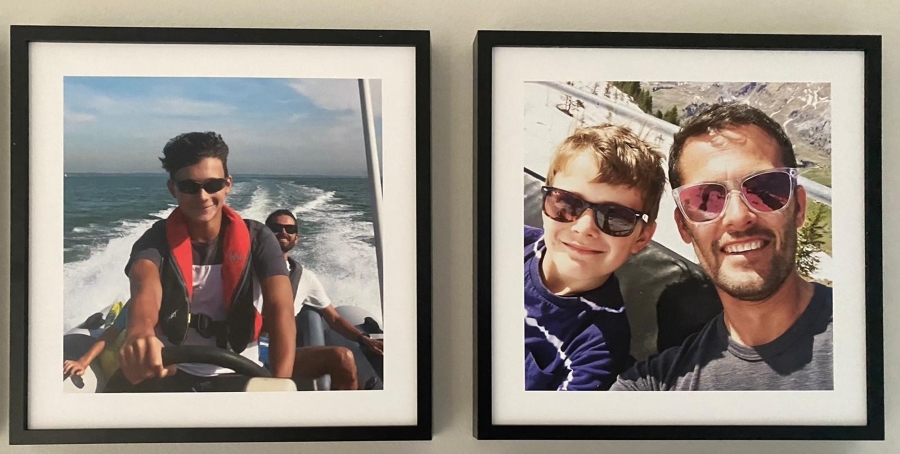 What do you do at Fingo?
I'm the Managing Director here at Fingo. I focus on our business growth and leadership of the company, as well as nurturing specific client projects. I am one of three shareholders who are also dads and specialise in their own key areas of delivery within the business.
Tell us a bit about your children.
I have two boys, my eldest son, Jake, is 16 years old. His brother, Isaac, is 12. They have grown up so fast, my biggest source of delight has been watching them evolve and progress.
What does fatherhood mean to you?
It's such a big question! You go through a life-changing experience. Nothing compares to that first moment with a newborn, it's a big responsibility and something you have to be highly accountable for. A real mix of skills is needed and you never really master it. You just do your best to try to protect and guide them.
What was your approach in supporting parent employees in Lockdown?
Lockdown presented a unique challenge for us and our team, as it has been for most businesses globally. For us it was about being human and embodying two of our key values of nurturing and openness, working to help all the team manage the challenges of lockdown whilst enabling them to work fully remotely.
Home-schooling presented a new challenge for parent employees, but I was impressed by how many of the team were able to balance both. There was lots of adaptation and we made sure we kept communicating so we could understand everyone's unique situation. As an organisation, our staff's mental health is a priority, but we noticed that some of the team even flourished under the tough circumstances, which is a great credit to them.
Personally, I am fortunate because my own children are a bit older and so they are very self-sufficient. My eldest is very sociable and sadly he missed out on time with all his friends, although he wasn't so sad about missing school! Overall I thought they coped remarkably well.
Do you think the role of fatherhood has modernised in recent generations?
I think peer pressure has been hugely amplified by some types of social media. It sounds extreme but you could argue social media is at risk of becoming the third parent such is its influence - which can be positive or negative depending on the content. I think every generation has its unique ups and downs with parenting.
What's your favourite activity with your children?
Anything that the boys are actively interested in doing with me! As they get older it's harder to find commonality - I try to be as active in their lives as possible without being too intrusive. We still do lots together, but my favourite activities have been sailing and skiing holidays together.
Do you have a favourite dad joke?
Did you hear about the magic tractor? It went up the lane and turned into a field.