We're excited to announce two new members to our dedicated Social Media team. Welcome Alex and Lorenzo!
Alex joins us as a paid social media executive. Prior to starting at Fingo, she began her social media career with a media agency, enjoying working with a range of clients across both paid and organic social media. She transitioned to client side for a brief period, but what she really missed was agency life and so now, here she is with us at Fingo.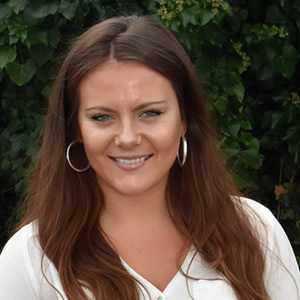 "What excites me most about social media is that it's always changing. There is always something new to learn and with additional features being added all the time, our job is never boring. The great thing about social media, is that results are so easily available. It's so quick and easy to see what works and what doesn't, which allows you to then be more creative about how to constantly improve."
About Fingo, she said:
"From my very first interview at Fingo I could tell there was a really nice laid back atmosphere, which is something I always look for in a workplace. Everybody has been so helpful, friendly and patient and I couldn't have asked for a warmer welcome! My team has also been fantastic and patient in showing me the ropes. I feel like I've learnt so much already."
Outside of work Alex enjoys all the usual things like shopping, socialising with friends and filling her new home with lots of glittery accessories…but she mostly likes to spend her time snapping away with her camera and uploading pictures onto her personal blog.
Say Ciao! to Lorenzo, our new Head of Social Media, who moved from Italy in February 2017. Prior to joining us, he was building his reputation in sports communication and marketing, working with high profile athletes, teams and brands across Europe. Social media is one of the marketing platforms he most loves to work with, as well as digital PR and influencer marketing.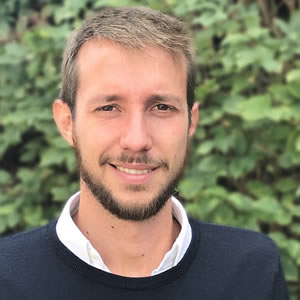 "Social media is a great way to speak with a wide audience at the same time, with the opportunity to be both creative and strategic in order to create something original and engaging. I started working in social media in 2013, and during that time have experienced a lot of the changes across all the platforms. Every day I try to do something new for clients, and being able to see and evaluate the results in a short space of time by analyzing the data and the engagement of the audience is something that really excites me."
So, after working in sports marketing what prompted the move into Agency life?
"I was searching for a new challenge, outside of sport, in a well-organised agency with big aspirations. From the first moment I stepped through the door, there was a great feeling from the people at Fingo. I'm really pleased to take on the management the social media team – each of them is at slightly different stages of their careers but every one of them are hungry to develop their skills and grow the agency. They are ready to face the challenges of a rapidly growing social media team and I'm confident we'll continue to do even greater things for our clients."
Lorenzo loves sports of course but also enjoys travel, photography and music. His most recent expedition to Nepal with his wife allowed him to combine them all, trekking through the countryside, meeting the locals, listening to some good music and taking great pictures of some of the highest mountains in the world.
Lorenzo's really proud of his Italian heritage and can be seen riding around Surrey and London on his beloved Piaggio Vespa!