The niche segmentation technique is set to soar in popularity across YouTube ad spaces and we can see why
Marissa Freeman and Oli Goddard
Custom Intent Audiences may not be the most well used targeting method for YouTube ad campaigns, but in our opinion here at Fingo they are quite possibly the best option. And we aren't the only ones. The segmentation method has been discussed in depth by WordStream too.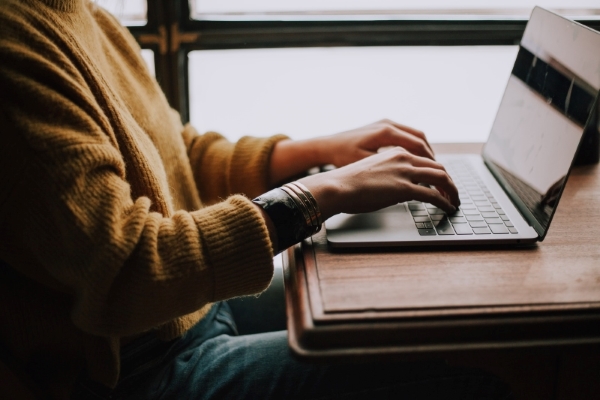 Since we have been successfully delivering YouTube ad campaigns for a range of our clients, we found relative success with In-Market Audiences. But the star of our YouTube ad show is Custom Intent Audience targeting, which we use as our primary action based function. The segmentation is powerful and drives more ROI. So it goes without saying that we have found out everything we possibly can about why it's so powerful, so you don't have to:
It enables you to reach a user of higher relevance – unlike In-Market Audiences which focus on users in the research phase, Custom Intent Audiences target users way further down the funnel.


You can target users who have already searched for specific search terms – a recent, powerful addition to YouTube's capability. At Fingo we predict that in future years Custom Intent will evolve to become an automatic extension of Search campaigns.


You can be more protective of ad budgets – at Fingo we create multiple Custom Intent Audiences and place them in their own ad groups (and in some cases campaigns) to be able to review performance. This enables careful budget allocation, so that the top performers have the most spend.


You can slice and dice segmentation for more impact – an example of a recent tactic we used at Fingo involved Geo targeting mixing by placing generic terms in the Custom Audience, but setting a targeting radius so ads only showed for users nearby the property development we were marketing.


You can outperform all expectations – while In-Market audiences still have their place in YouTube campaigns, they are much more generic and involve targeting far greater users. In a recent campaign we delivered at Fingo, we migrated from In-Market to Custom Intent Audiences and saw a 690% increase in lead conversion.
If you have been considering whether to engage with a digital marketing agency, get in touch. As performance marketing specialists with 15 years of success, we pride ourselves on our ability to give businesses real results. We work with brands globally across a number of industry sectors.
You can reach Client Services directly on hello@fingo.co.uk or call +44 (0) 1372 749200
About Marissa Freeman
Marissa Ifeolu Freeman is the Head of Marketing at Fingo. Her focus on brand strategy, strategic content design and customer success drive her vision. Fascinated by all things digital marketing including Search, Activation, Social Marketing, SEO, CRO, Programmatic and UX, her true passion lies in empathic people leadership and learning from the specialist experts across the business at Fingo Marketing.
About Oli Goddard
Oli Goddard is a Biddable Manager at Fingo. Having worked at Fingo for almost 3 years, Oli is a PPC and Paid Social expert, who has taken a particular interest in expanding Fingo's YouTube offering.