"The successful brands of tomorrow will be those that have a strategy for understanding and meeting consumer needs in these Micro-Moments."

– Google.
Mobile phone users have become increasingly more dependent on their devices and this trend is showing no signs of changing. According to a 2018 study by Ofcom, 40% of adults in the UK look at their phone within five minutes of waking up. Those aged 15-24 check their phones every 8.6 minutes and more than a third of smartphone users admit to feeling stressed when they are not with their devices. [Ofcom, 2018].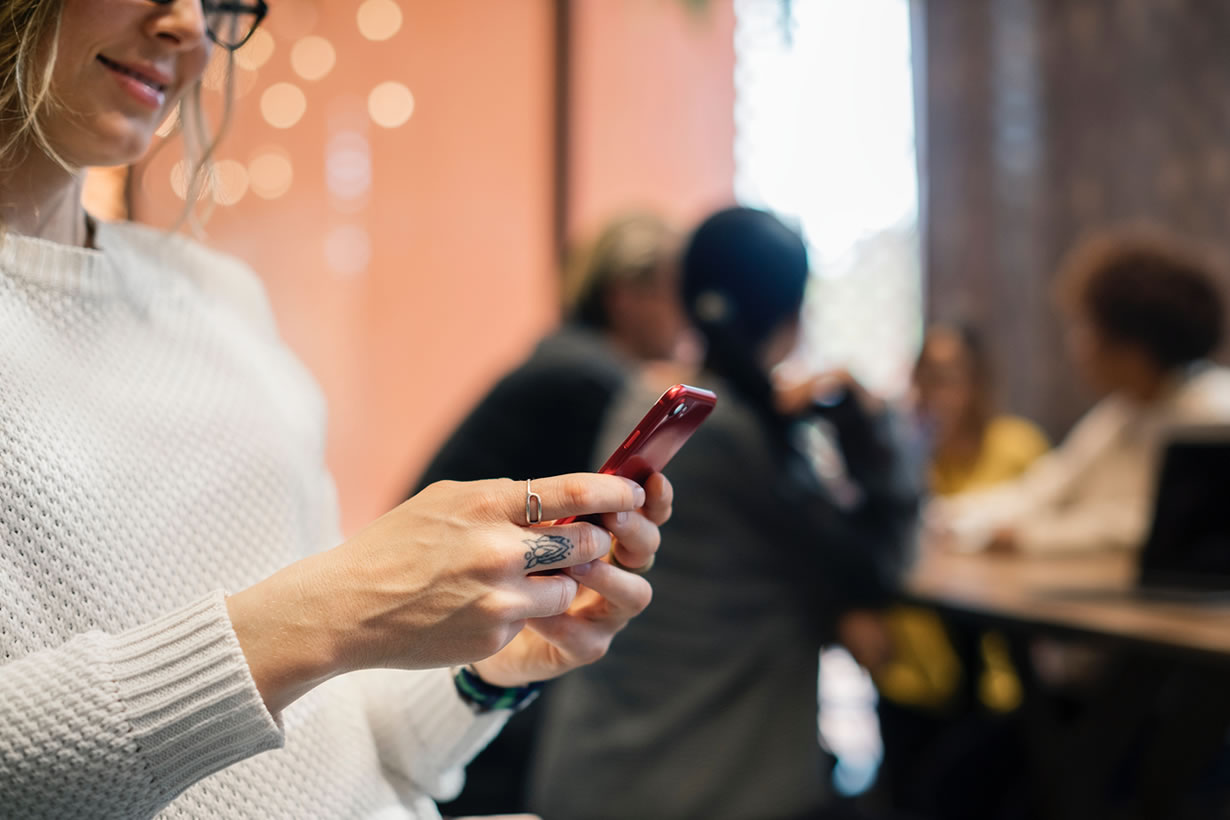 Today, more than ever, internet searches are taking place on mobile. The "anytime, anywhere", almost idiosyncratic nature of mobile allows users to seamlessly intertwine online interactions into their everyday lives in a way laptops and desktops can't. Mobile sessions average a mere 3 minutes and 10 seconds but occur frequently across a day. During these short sessions, users are likely to send a quick email, text a friend or scroll through their social media accounts. These types of sessions, or "moments", have personal value and are usually a time in which users aren't looking to interact with brands.
There are, however, moments when mobile users rely on their devices to not just manage but also inspire their lives and plans. These are known as "Micro-Moments".
So…what are Micro-Moments?
Micro-Moments are when consumers reach for their smartphones in a moment of intent when they want or need something at that very moment, meaning they are spending less time researching and comparing. Consumers want what they want, when they want it and the brands that can deliver on these needs will come out on top.
These moments can be broken down to the I-want-to-know, I-want-to-go, I-want-to-buy and I-want-to-do; moments that are loaded with context and immediacy.
I-want-to-know
- when a user is exploring or researching without the intent of purchasing. 66% of smartphone users turn to their phones to look up something they saw in a TV advert or during a conversation.
I-want-to-go
- when a user is looking up a local business or a product from a local shop. There has been a 3x increase in searches containing "near me" in the past 2 years.
I-want-to-do
- when a user needs help to complete a task or if they are trying something new. 91% of users turn to their phones for ideas when in the middle of a task.
I-want-to-buy
- when a user is ready to make a purchase but may want help deciding what to buy or how to buy it. 82% of users consult their phone in a shop when deciding what to buy.
Micro-Moments are the footsteps that consumers take and have become a critical touchpoint within a consumer journey which ultimately will lead them to your website. Consumers aren't spending large amounts of time sitting down at their computers or laptops to research specific products or make purchases anymore. Users now reach for their phones and make instant, informed decisions. This phenomenon is affecting the whole consumer journey across devices and channels. Whatever the consumer wants to know, go, do or buy, they can do it all in a Micro-Moment.
Next week in Part 2 we'll discuss the impact this has on consumer behaviour and their expectations.
In the meantime if you'd like to discuss online marketing strategies that could lead to improved user experience and increase engagement for your users please get in touch via our enquiry form or give us a call on 01372 749 200.