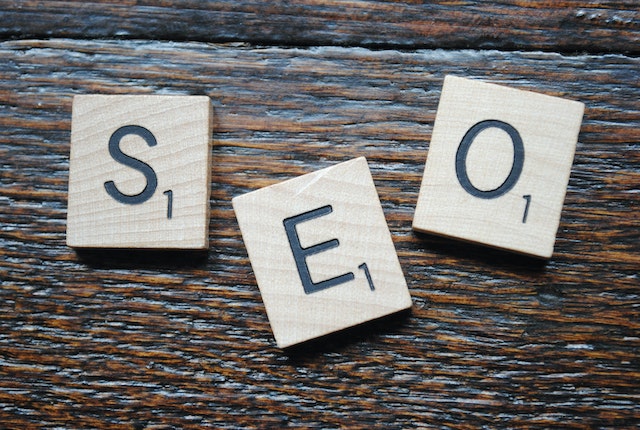 At its core, all SEO activity aims to improve the visibility of a website in order to bring in more qualified traffic which then can convert into leads. Beyond this, there are specific actions that can be carried out to significantly increase a website's ability to climb to the top of the SERPs (Search Engine Results Pages) for their chosen keywords and hit their desired business targets.
Setting The Foundations
It is important to remember that a solid foundation must be in place before any performance SEO actions can take place. Regular technical audits and applied fixes are the building blocks of a successful website. Once your website is technically sound, the performance SEO efforts can start to bear their fruits.
Checklist of Performance Blockers
Before going further, it will be useful to check if anything is holding your website back. Some potential performance blockers to look for are:
Website Load Time
If your website takes a long time to load, this is likely to have a big impact on your website's visibility. Typically, anything over 4 seconds is considered too long and will result in more users bouncing. It also means that search engine bots are less likely to adequately crawl your site.
Poor On-page SEO
Check that your website is optimising towards the keywords you want to rank for. Will a search engine be able to understand what services your brand provides? Use tools such as Semrush and Ahrefs to find keywords that are the most relevant to your brand and that generate the most volume.
Toxic Links
Who is linking to your website? Keep an eye on your backlink profile to ensure that no spammy or harmful sites are associated with your business. Ahrefs can pinpoint which sites have recently linked to you while Google Search Console can disavow them.
Maximum Opportunity vs Overall Traffic
When using tools like Semrush and Ahrefs, we want to be careful when we look at the traffic that each keyword has.
For example, if we look at the keyword "properties in London", Semrush will tell us it has a volume of 720 (the number of search queries for a specific keyword in a month). There are three things that we should keep in mind:
Choosing the right country we want to find the data on

Remember that the volume presented is only an estimate

Understand that even ranking at 1 for a keyword does not guarantee the total volume estimated
The last point is a common pitfall for many people unfamiliar with SEO. This is where we bring in the term Maximum Opportunity. Historical data suggest that if a webpage held position 1 for a given keyword that was not branded, they could look to achieve at most 25% of the total volume - that number increases to 35% for branded keywords.
If we take the volume and multiply it by 0.25 (25%), we are able to work out how much traffic we would likely receive if we were in position 1 for the term 'properties in London'.
Volume x 0.25 = Maximum Opportunity
720 x 0.25 = 180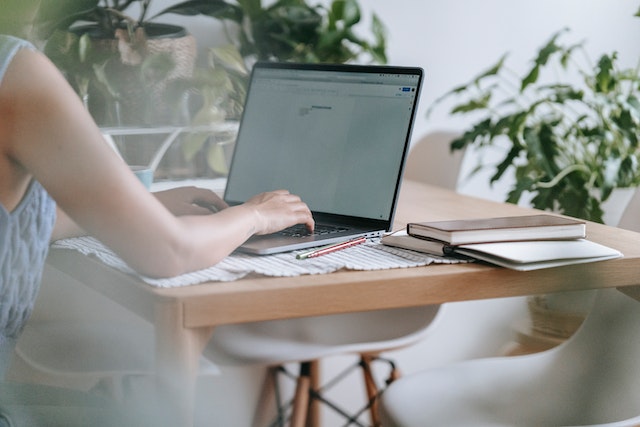 Forecasting Traffic and Goals
Once we have a clear idea of who our direct competition is, we can conduct a backlink profile analysis and then estimate the rate at which they are building links per month. This forms the basis for us to begin building our forecasts.
With all of this information, we can then begin to understand what the investment in link building will likely return in terms of traffic and meaningful goal completions.
SERP Competitor Analysis
Taking a close look at how your direct competitors are performing for the keywords you want to rank for is an important task that should not be overlooked.
With Semrush or Ahrefs, you can see how competitors are ranking, who is in the top 10 results of the SERPs, how powerful their websites are, how powerful the specific pages are as well as so many other useful bits of information. All of this can paint a picture of what you will need in terms of backlinks to rank well.
Measuring Progress
There are so many metrics you can monitor so knowing what exactly to look for can be overwhelming. There are three main platforms with specific data points we can use to track progress:
Google Search Console
Impressions: Is our page showing up in the search rankings?
Clicks: Are we seeing users click on the site when we show up?
Keyword position: How well are we ranking for the keywords we are competing for?
Google Analytics
Bounce rate: Are people happy with what they get when they click on our page?
Exit rate: Do people tend to go onto other pages on our site afterwards?
Conversion rate: Are we converting the traffic that reaches the page into potential leads?
Goal completions: Which goals are converting better than others?
Ahrefs/Semrush
Domain Authority/Page Rating: How successful is a site/specific URL at ranking in the SERPs?
Backlinks: Are the links we are building still live?
Visibility vs direct competition: How well are we performing for specific keywords vs our competition?
What is Domain Authority and why is it Important?
The term Domain Authority (DA) was created by SEO tool provider Moz. It allows us to get an estimate on how powerful (or authoritative) a given website is. Search engines place a great deal of value on authority, so websites that have a high DA provide more benefit to your efforts to reach the top of the rankings.
Why Choose Link Building?
Building natural do-follow, high authority links is a proven method of climbing in the rankings in search engines such as Google and Bing. The reason why it is a ranking factor is because it can communicate to search engine algorithms that your site can be trusted and is worthy of being shown to as many users as possible.
While investing in technical SEO is essential to ensure that your site is healthy and ready for a boost from a performance SEO campaign, there will come a time when resources are better spent building quality content and negotiating with relevant sites to collect links that will funnel link equity to your site.
How to Link Build
There are a number of routes you can take when it comes to link building:
Non-linked Brand Mentions
Companies that have a considerable online presence may not be aware that they are missing out on multiple opportunities to build new, relevant links every month. Non-linked mentions occur when a brand is named in an online publication but there is no link provided to the website. By reaching out to these websites, you can quickly boost your backlink profile.
Skyscraper Technique
If you find high-ranking content with a large number of backlinks, you can subsequently create a better piece of content and publish it on your own website and follow it up by contacting the right people who are likely to link to it.
Guest Posting
By creating engaging content for other sites, you can earn backlinks that will help boost your performance. If you are able to develop content that is insightful and helpful for their audience, you will not only get a backlink but you will build relationships that allow for further collaboration in the future.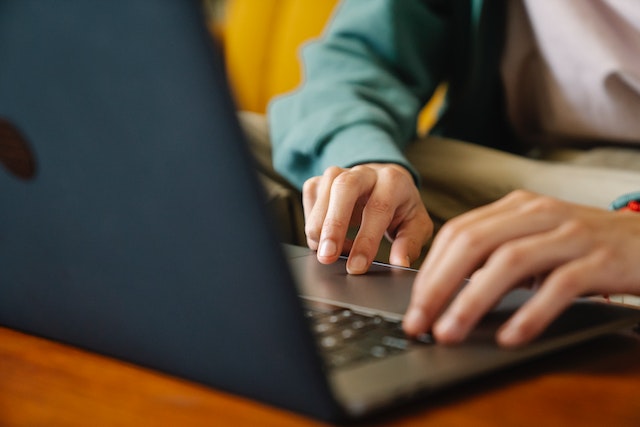 Rate of Building Maximum
More is not always better. It is important to remember that Google's algorithm is very aware of unnatural link building and, over the years, has become better and better at catching out people who use black hat methods to boost their SEO performance.
This means that natural link building also can be a victim of being flagged by the algorithm if the rate at which you're acquiring links seems unnatural i.e. you go from building 1 link every 4 months to 25 links a month.
Do-follow vs No-follow
Even though a website may link to your site, it doesn't mean you will necessarily see any benefit from it in the search rankings. When running a link building strategy our aim is to build medium to high level relevant DA dofollow backlinks that are proven to move the needle.
So what are nofollow and dofollow links?
No-follow
This type of link is used when the website that is linking to your site does not want you to benefit from their authority. While it may still bring in some value i.e. their audience clicking on the link and coming to your site, it won't make much of a difference in search rankings
Do-follow
No command has been communicated to the search engine bots, therefore when it follows onto your site, it will pass on some of the link equity, fundamentally improving your 'influence' on their index.
Throughout all of this, it is vital to remember that not all links are equal – be careful what kind of links you are building!
Link Velocity
You may have built 15 relevant high DA do-follow links and that sounds perfect. But if you don't do your due diligence and check what the rate of your competitors was it might all be for nothing. Link velocity simply refers to how quickly you are building links in comparison to your direct competition for the keywords you are aiming to rank well for. We can use AHrefs to accurately gauge how well we've been building links in comparison to our competition, looking at specific metrics such as: links gained, links lost, whether they are dofollow or nofollow links and what their domain authority is.
Link Toxicity
Having websites that link to your site that are considered poor quality is a disaster waiting to happen. Carrying out regular checks (every few weeks or more frequently depending on the size of your website) to see which sites are now linking to your site can highlight potentially toxic links. If a site is linking to yours and this site goes against the Terms of Service of a search engine, that can have a very harmful impact on your site, hurting your ranking and general performance. This is why checking your backlink profile on a regular basis is important to ensure you disavow any links that may do your site's performance harm in a timely manner.
What tools can you use?
There are a number of tools that can help track your website's performance and highlight areas of improvement. Here are our top picks:
Technical SEO - Screaming Frog
While there are many tools that will provide you with information regarding the technical aspects of your website, you would be hard-pressed to find one more thorough than Screaming Frog. This the go-to SEO auditing tool. An essential piece of kit to monitor the health of your site before, during and after your performance SEO link building efforts.
Keyword Research – SEMRush & Google Search Console
SEMRush has the most extensive keyword database of all the tools available. Additionally, if your site has been around for some time and you have set up Google Search Console, you will be able to look at more detailed data on keywords, clicks and impressions and factor these into your strategy.
Backlink Analysis – Ahrefs
When you are trying to get an accurate look at who is linking to your site (and to your competitors), Ahrefs will give you all the information you need and more! You can find any new links that have been gained but also the ones that have been lost. You can also see which links are dofollow and are giving you the most link authority. It also serves as an excellent resource when trying to identify who is already linking to your competitors that would likely be interested in linking to you too - a great opportunity for skyscraper link building.
Conclusion
An effective SEO strategy can be the difference between your site ranking on the first page of Google or not ranking at all! And with attention spans and patience of users getting shorter every day, climbing the rankings is more important than ever. It can take time to fine-tune the different elements of your website to get it running efficiently but the results are a healthy website capable of reaching a wider audience.
If you have any questions or would like our SEO experts at Fingo Marketing to support you, feel free to give us a call on 01372 749200 or email us at marketing@fingo.co.uk